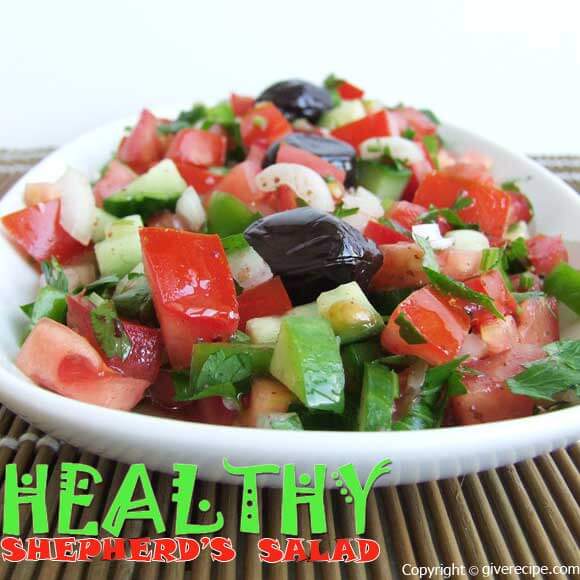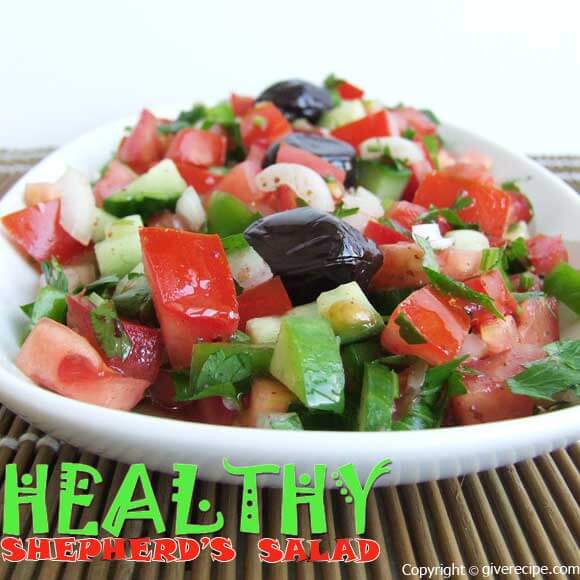 This salad is said to be the most popular and traditional Turkish salad. As the original names of dishes are as important as their flavor for me, I must start with a brief explanation on  its name. This salad is originally the main dish of shepherds. Shepherd is a person who pastures goats, sheep and cows on mountains. A village has generally only one shepherd and everyone entrusts their small and great cattle to him. He is of course paid for this. In ancient times, shepherds would receive some foods produced or made by the people in that village. These  might be wheat, flour, vegetables, fruits, molasses, dairy products, etc. Although there are still people who pay their shepherds with such foods, paying money is more common today.
A typical Turkish shepherd has a few dogs with him, and these dogs are called shepherd's dog. This name is also the name of that breed. They are the best friends of him as they help him control the herd. Also, if the shepherd falls to sleep, these dogs become the guard of the herd and the shepherd. These dogs  protect them from wild animals or thieves.
Another important characteristic of a typical Turkish shepherd is that he plays a special instrument called shepherd's pipe (kaval in Turkish). This instrument is made of a plant like reed. Especially sheep and cows love the sound of kaval. The rhythm of its music is so important as it makes the animals more submissive. The shepherd plays a slow music when the animals are drinking (is it the right verb here?) water from a river and he plays a more rhythmic music while they are grazing.
Shepherds hit the trail early in the morning and he takes subsistence food in a bundle. His bundle contains tomato, cucumber, pepper, onion (the basic ingredients of shepherd's salad) and a little bread. All of these vegetables are grown in the village yard and the bread is of course made by the women of that village. He chops these vegetables and eat them with bread for lunch, maybe some cheese or olives accompany this salad but nothing more.
Today, this salad doesn't belong just to shepherds, all people living either in villages or in big cities love it. This salad is generally served with kebab or other meat dishes and grilled or fried fish. Also, shepherd's salad is served before the main dish in restaurants to keep the customers busy with the salad while they are waiting for their order. We love to dip a piece of bread in this salad. Although we don't want to finish it before kebab, it's impossible to stop eating it. We sometimes order a second one to accompany our kebab or meatballs or another tasty meat dish. And there is always extra vinegar and olive oil in bottles on the table for those who want to add more of these in their salad.
This salad is not served in a bowl, a boat shaped dish is used instead. And you can garnish it with a few olives before serving.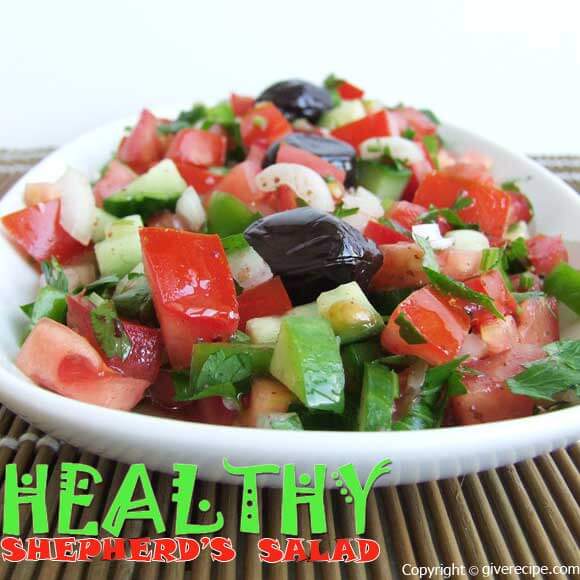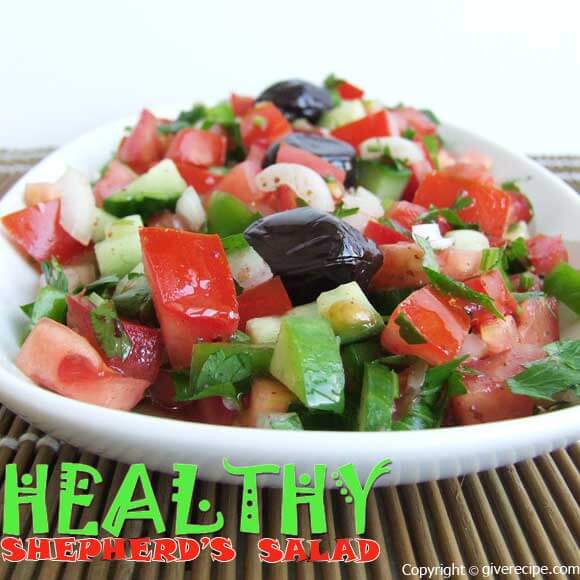 zerrin
Yields 4
Shepherd's Salad
10 minPrep Time
10 minTotal Time
Ingredients
3 big tomatoes
1 medium cucumber
2 green peppers
1 big onion
Half bunch of parsley
2 tbsp sumac
1 lemon
1 tbsp vinegar
2 tbsp extra virgin olive oil
Salt to taste
Olives to garnish
Instructions
Chop the tomatoes, cucumber and peppers in equally small cubes. Do not peel the cucumbers and tomatoes.
Put the chopped vegetables in a bowl. Dice the onion in the same way, but before adding them in the bowl, rub them with sumac.
Chop the parsley and mix all of them.
Now squeeze the lemon, add vinegar, olive oil and salt to the salad and give it a good stir.
7.6.2
15
https://www.giverecipe.com/shepherds-salad/
Note: I would like to thank to Tangled Noodle, one of my blogger friends. She honored me so much not only by trying one of my recipes but also by writing on my blog in details in her last post, Food By Friends: Give Recipe. I felt like a famous cook when reading her post. My cheeks got red many times each time I read a nice word there. So many thanks to her for starting her series of 'Food by Friends' with my blog. She shares her observations and experiences related to food. Reading her posts is always so enjoyable and informative for me. I learn even some ethnic dishes of Philippines from her, but haven't tried them yet as they always include an ingredient that I can't find in Turkey. However, she shows in her blog that we can substitute these ingredients with similar ones, so I have more courage now to try one of her recipes. If you still don't know her blog, go check it!
IF YOU LIKED THIS RECIPE, THEN YOU WILL LOVE THESE: