Bulgur, also known as bulgar wheat, is an amazing ingredient that you can use to make a wide variety of dishes. This new whole grain, which is a superfood, should take its place in your kitchen. If you haven't tried it yet, now is the time! We are sharing the best recipes with bulgur wheat from Turkish cuisine.
If you LOVE Turkish food, you should also check out our best Turkish desserts and Turkish kebabs and sides for kabobs too!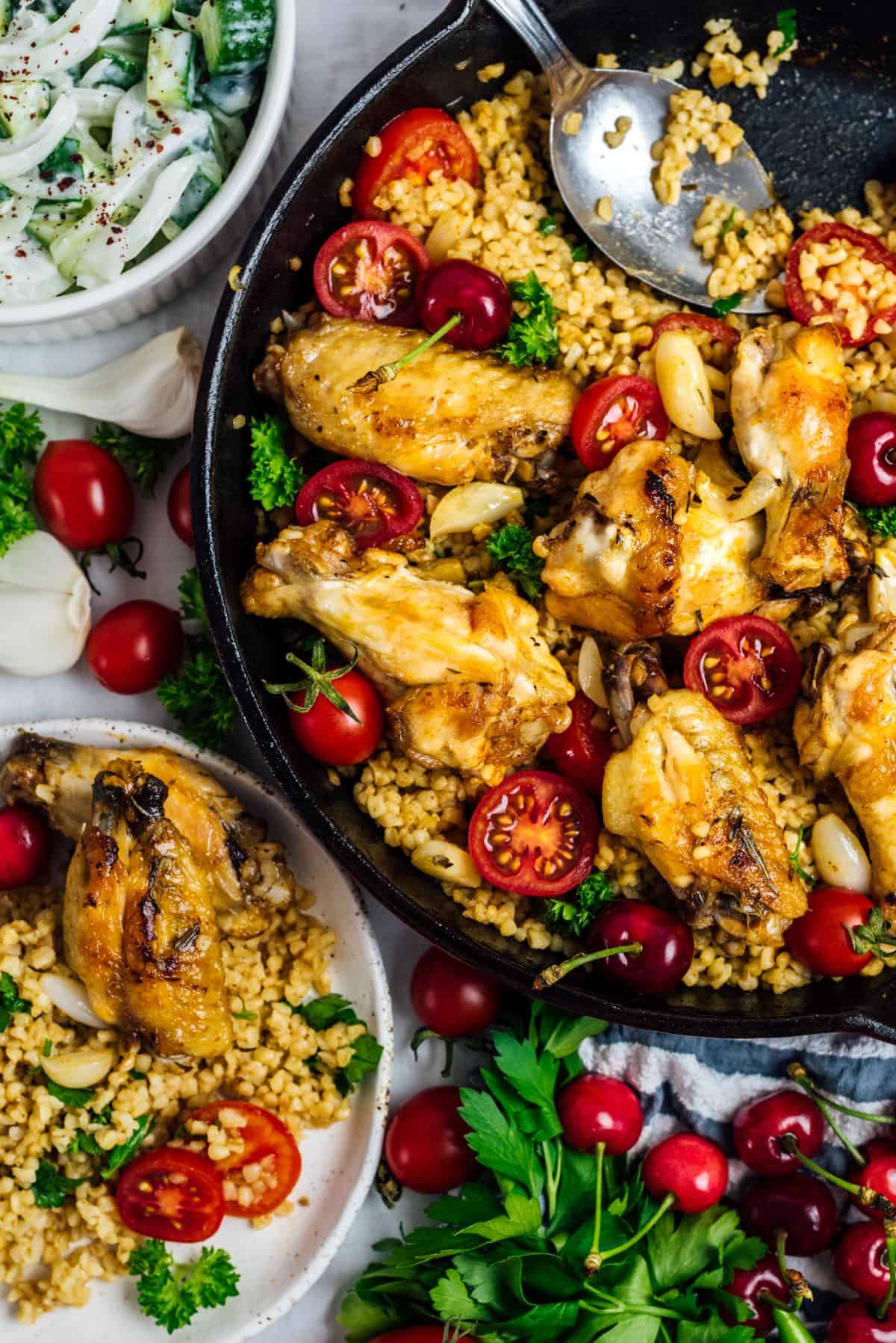 Bulgur is a staple food in Turkey. There are hundreds of Turkish recipes using bulgur wheat, all of which are scrumptious. We've rounded up our favorites in the list below. From breakfast foods to snacks or dinner ideas, there is something for everyone.
Before moving on the list, you might want to learn what bulgur wheat is and how to cook it easily. Although they look similar, don't confuse bulgur wheat with cracked wheat or wheat berries. It is way quicker to make recipes with bulgur wheat as it is a parboiled grain.
Bulgur Wheat Recipes To Try
Here is a list of Turkish recipes with bulgur wheat. From appetizers or snacks to dinner ideas, they are all unique and satisfying for your taste buds.