If you're looking for an easy, delicious, and filling hot soup to make during these colder months, then look no further! This Turkish Yogurt Soup (Yayla Corbasi) doesn't require a ton of preparation or steps, only contains basic and natural ingredients, and is incredibly filling and healthy.
Have you combined yoghurt and mint in a recipe yet? Give it a try with this yayla çorbası or make a cold and refreshing Turkish cacik and see how well they go together.
What Is Yayla Corbasi?
Yayla corbasi, also known as yogurt corbasi or Turkish yoghurt soup, is a traditional Turkish hot soup from the northern regions near the Black Sea, however it is commonly found all over Turkey. Each region has its own twists to the recipe, but the base remains the same.
This is a rice soup with yogurt topped with a mint sauce. What makes this specific soup recipe amazing is the cooking method used and the basic ingredients it contains.
It is incredibly healthy, very light yet filling, has perfectly balanced tangy and salty flavors, and can be served with a wide variety of breads like no flour cornbread or Turkish flat bread called bazlama.
Today, we will be having a look at this delicious traditional yogurt soup! We will discuss all the ingredients used, alternatives and substitutes, traditional toppings or additional add-ins, and of course, how to actually make the soup itself.
Jump to: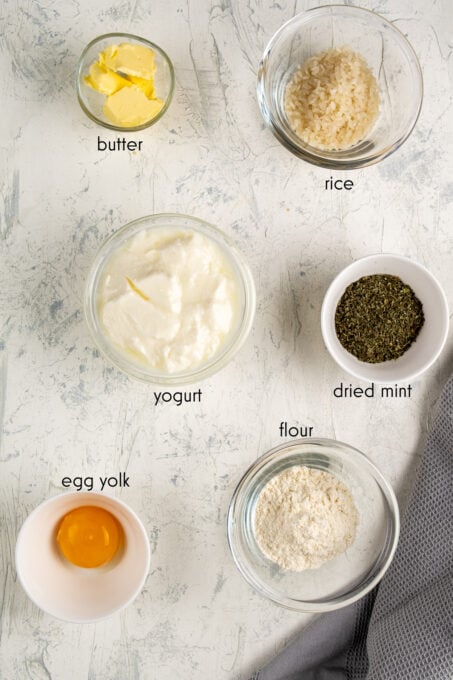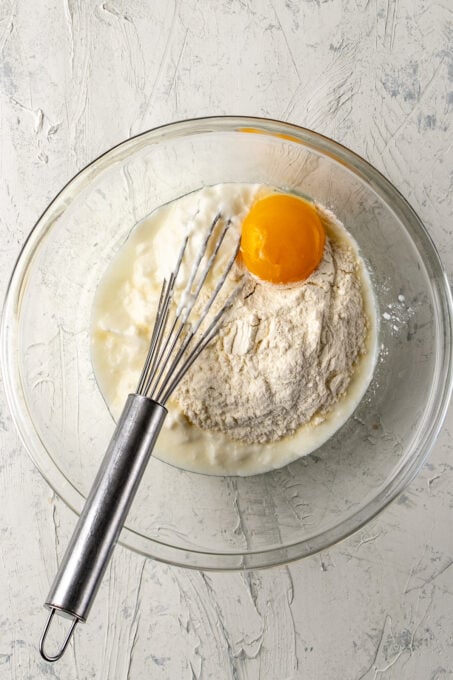 Ingredients
The most important ingredients in a traditional yayla corbasi recipe are the rice and yogurt.
When choosing a rice for this recipe, the best type would be a white long-grain rice like Basmati, Jasmine or Turkish Osmancik rice. You can of course use other types, however, it will affect the flavor and cooking times.
This Turkish soup is traditionally made with plain homemade yogurt. You can have a look at our homemade yogurt recipe from scratch that works perfect for this soup. Homemade yogurt like this one has a thinner consistency compared to store-bought yogurt and is also much healthier. It also doesn't contain any preservatives, colorants, or thickeners. So why don't you make your own yogurt?
Can I Use Greek Yogurt?
You can definitely use store-bought or homemade Greek yogurt for this recipe. Often Greek yogurt is also labeled as "double-thick" or "double-cream". These are the same type of yogurt, just with a different name for legal purposes.
The biggest difference you will see is that store-bought Greek yogurt is much thicker than homemade yogurt. This won't affect the recipe much and you won't even notice the difference.
How To Make It
This yayla corbasi recipe is extremely easy to make! Because the majority of the time is waiting for the rice to cook, you can easily make this while preparing additional dishes, or even just when you're extremely busy.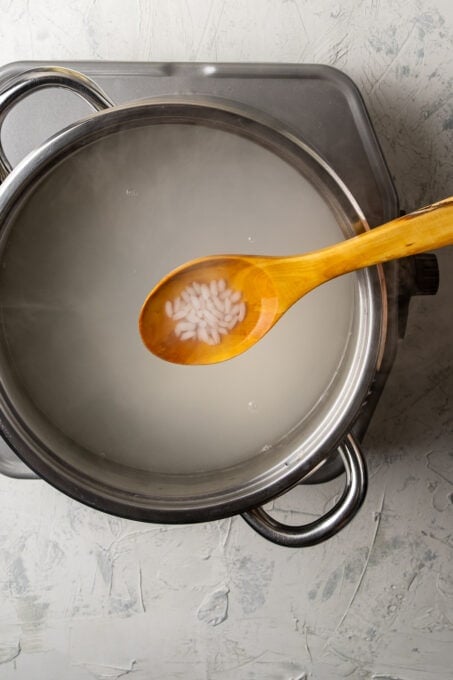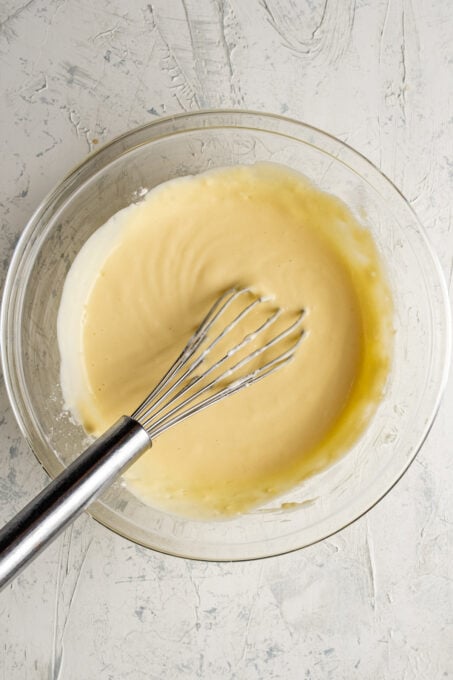 First, cook the rice. Combine the 4 cups of water and rice in a large pot and bring it to a boil. Allow the rice to boil until it is fully cooked through and tender.
Second, combine yogurt, yolk, and flour. While the rice is still cooking but close to being done, combine the yogurt, egg yolk, and flour in a large mixing bowl.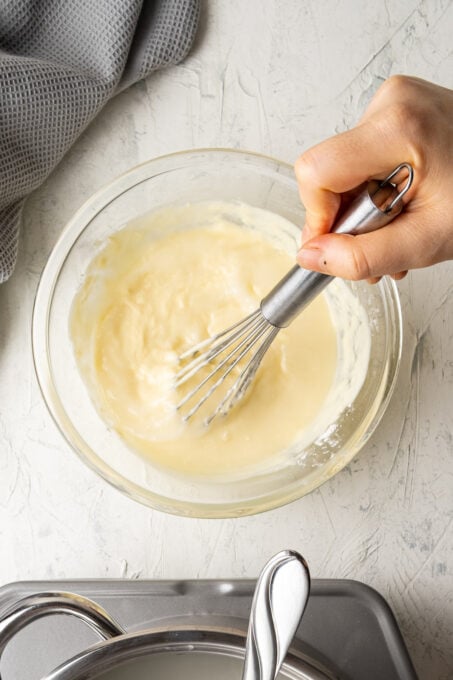 Third, warm the yogurt with boiling water. You will slowly add one ladle (about ⅛ cup) of boiling hot water to the yogurt mixture. Mix the yogurt and water quickly until they are fully incorporated. Repeat this process until the yogurt mixture is slightly above lukewarm temperature.
Fourth, add the yogurt mixture to the rice. Once the rice has been fully cooked and the yogurt has been warmed, slowly add the yogurt into the pot of rice while continuously stirring to incorporate them evenly.
Fifth, allow the mixture to boil. Once you've added the yogurt, stir for a few minutes then leave the mixture to boil uncovered for another 10 minutes. Do not cover the pot with a lid as it might boil over. Once the soup has finished cooking, season it with some salt.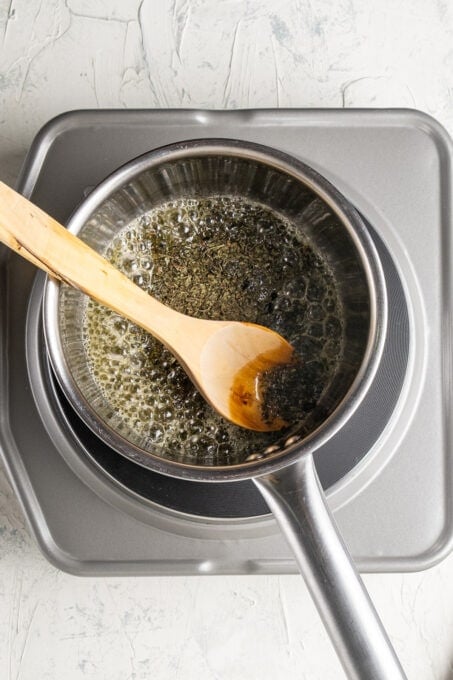 Sixth, make the sauce. To make the sauce, simply melt the butter in a small pan and stir in the dried mint.
Seventh, garnish and serve. Once all your components are ready, you can dish the soup in a bowl and either serve the butter-mint sauce on top or on the side. You can garnish your soup with some fresh mint sprigs or red pepper flakes.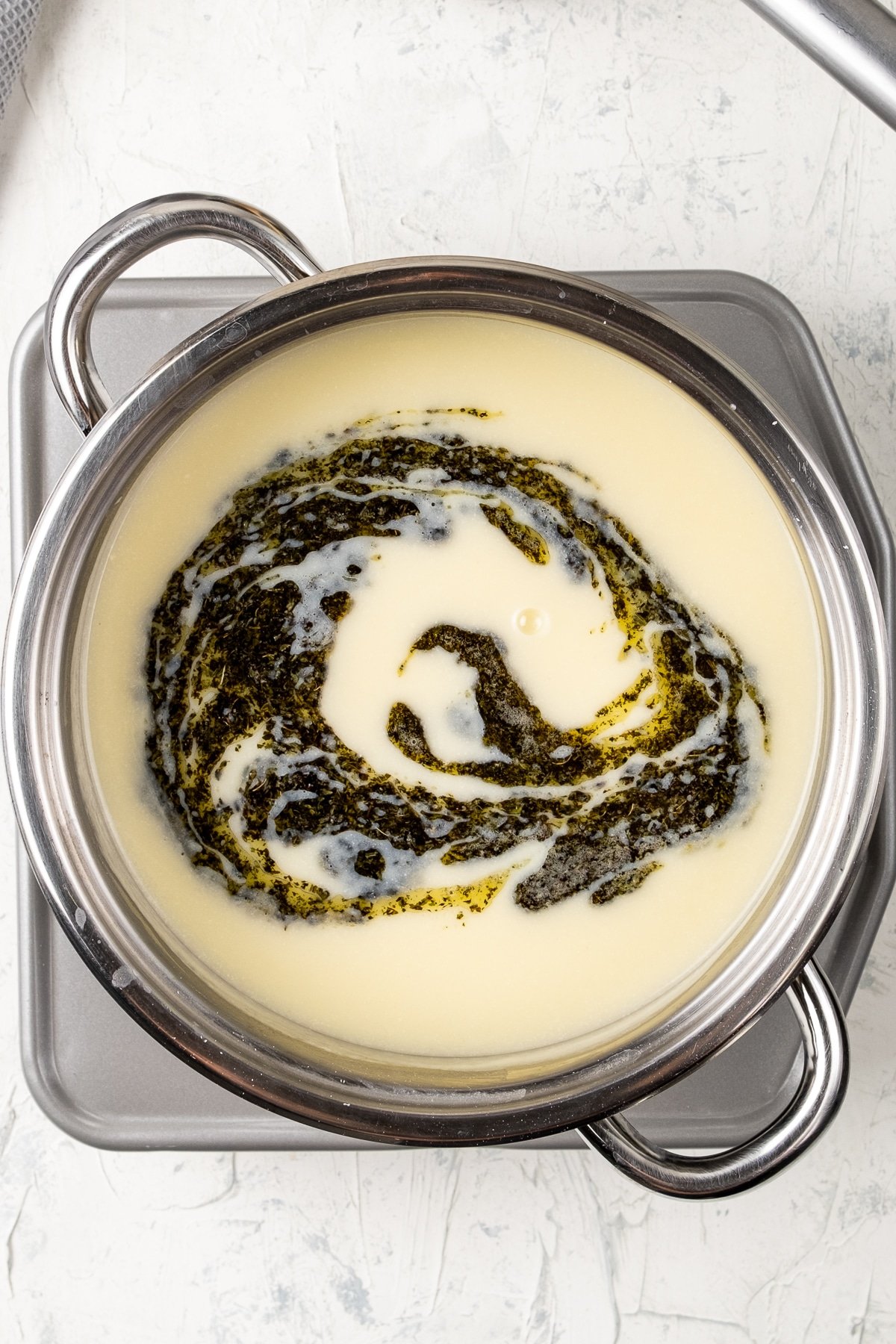 Traditional Topping
Yayla Corbasi doesn't have a ton of "traditional toppings". Most often people garnish the soup with additional fresh mint leaves or sprigs, and sometimes even red pepper flakes.
The fresh mint leaves give a beautiful simple contrast to the filling rice soups, while the red pepper flakes bring in an entirely new flavor element.
If your soup includes chickpeas, additional pan-fried spiced chickpeas can also be added as a garnish.
How to Add Yogurt to Soup Without Curdling?
A cook's worst nightmare is spending a ton of time on a dish and once adding the yogurt, it completely curdles.
There is an extremely simple solution to this problem that most recipes don't share with you.
The yogurt curdles because of the drastic temperature changes between the boiling hot soup base, and the cold yogurt. To prevent the temperature change, simply heat the yogurt.
The easiest and safest way to do this is by slowly adding boiling hot water to the yogurt and mixing it in (see step 3 in the recipe above).
Alternative Add-Ins
A very common traditional ingredient that you will often find in this soup are chickpeas. If you are adding dried chickpeas, make sure to soak them for about 1-2 hours before adding them to the soup. You can add them during the final 10-15 minutes of boiling.
If you are adding canned chickpeas, simply rinse and drain them, and also add them during the final 10-15 minutes of cooking.
Other fun ingredients you can include are green onions, leeks, or spinach. These aren't traditional ingredients, but they do give a lot of color and delicious flavor. These ingredients cook very quickly, so if they are sliced, they can be added during the last 5 minutes of cooking.
More Turkish Soup Recipes
As always: If you make this recipe, let us know what you think by rating it and leaving a comment below. And post a pic on Instagram too—tag @give_recipe so we can see!
Sign up for the FREE GiveRecipe Newsletter to get the new recipes into your inbox! And stay in touch with us on Facebook, Pinterest, YouTube and Instagram for all the latest updates.
Print
📖 Recipe
Yayla Corbasi (Turkish Yogurt Soup)
A tangy comforting soup with yogurt and rice. The butter sauce with dried mint on the top takes the soup to the next level!
Author: Zerrin & Yusuf
Prep Time:

5 minutes

Cook Time:

20 minutes

Total Time:

25 minutes

Yield:

4

1

x
Category:

Dinner

Method:

Cooking

Cuisine:

Turkish

Diet:

Vegetarian
4 cups

water

1 cup

yogurt

1

yolk

1 tablespoon

flour

¼ cup

rice

½ teaspoon

salt
Sauce:
2 tablespoon

butter

1 tablespoon

dried mint
Instructions
Put 4 cups of water and rice in a pot and boil until rice gets tender.
Mix yogurt, yolk, and flour in a bowl. And when rice is done, we will pour the yogurt mixture into the pot. But be careful on this. Don't do it at a time so that yogurt won't curdle.
Take a ladle of boiling water and pour it into that yogurt mixture, mix it quickly.
Do it a few times and when the mixture gets warm enough, pour it into the pot slowly and stir continually at the same time.
Keep stirring a few minutes and then leave it to boil.
Do not cover it, or it might boil over. It will be done after boiling for about 10 minutes.
Add salt as a final step here when it's done.
For the sauce, heat butter in a pan.
Add dried mint when it melts. Pour it either on the whole soup in the pot or seperately when serving.
Notes
Note:
If you aren't careful about the following tips, your soup doesn't have the right consistency and yogurt might curdle.
Don't forget to warm the yogurt mixture before pouring it into the pot.
Add salt as a final step, not at the beginning or during boiling.
Nutrition
Serving Size:
Calories:

156

Sugar:

2.9 g

Sodium:

328 mg

Fat:

10.5 g

Carbohydrates:

7.8 g

Protein:

7.6 g

Cholesterol:

70.6 mg
Keywords: yogurt soup, Turkish soup, yayla corbasi