Preserving fresh thyme in olive oil is a great idea. It makes a great salad when you squeeze lemon on it. You can have it with meat dishes or at breakfast.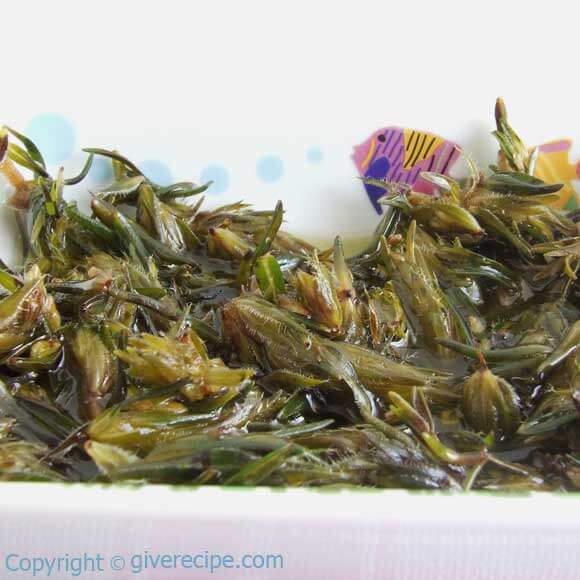 You know Mom II (hubby's mom) from my older posts where you can see some cartoons drawn by her. This canned fresh thyme is a gift from her. She is a big nature lover and a member of TEMA (The Turkish Foundation for Combating Soil Erosion, for Reforestation and the Protection of Natural Habitats). They visit small villages to enlighten villagers about erosion and importance of forests. As they love to be in nature,  they go to countryside on foot. She says it sometimes takes more than 2 hours. And she also has a small group with whom she goes hiking at weekend to mountains around her city to get familiar with trees, flowers and herbs closely. They have herb picking sessions. They even climb to the peak. She says the city looks splendid from there. And they pick fresh daisies, sage, St. John's wort, thyme from there. She says the highest, the better as herbs are cleaner there as they are away from exhaust pollution. They dry these herbs and make their own herbal teas.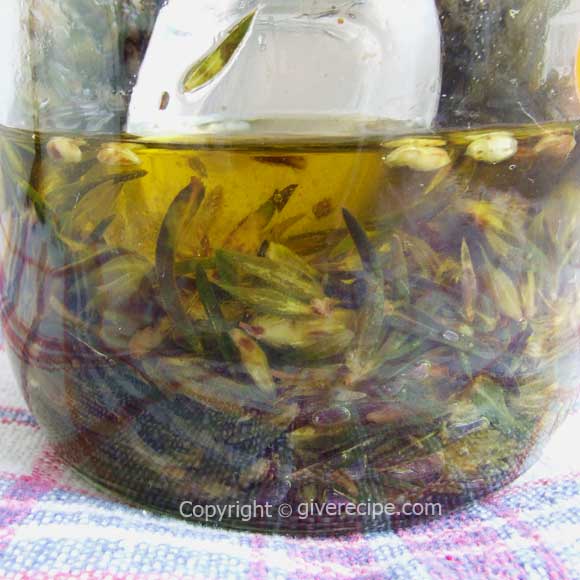 She picked this fresh thyme in one of these sessions last April and canned it for us. We have this fresh thyme at breakfast. Does it sound weird? But it goes perfect with a slice of bread topped with cheese or olives. Also, you know there are always sliced tomatoes and cucumbers at a typical Turkish breakfast and this canned thyme makes a perfect touch to these veggies. You can even use it as an addition to your salads, especially with meat or chicken dishes.
She said there wasn't exact measurement for this.
Preserving Fresh Thyme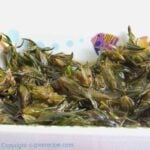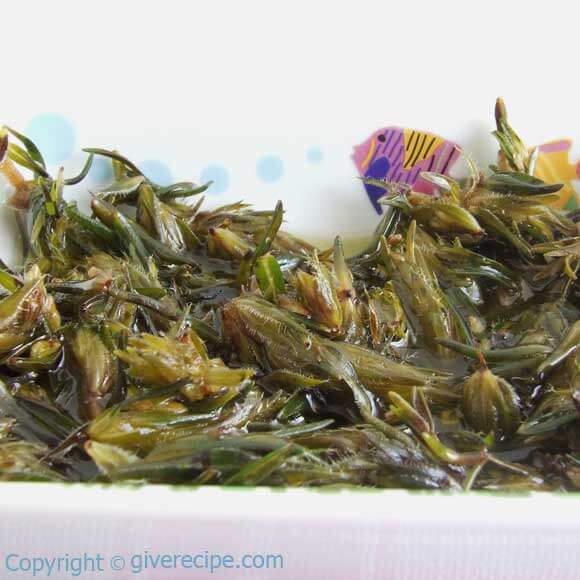 Fresh thyme with olive oil.
Ingredients
Fresh thyme
Extra virgin olive oil
Instructions
Wash thyme well and dry it until it losts wetness. Separate it into bite-sized pieces.
Put them in a jar and pour extra virgin olive oil onto them until it covers their surface.
Place the lid on jar and tighten it. That's it!
Take some fresh thyme from jar whenever you want. Sprinkle little salt and squeeze lemon on it before serving.
Don't add these to the jar as they may cause decay.
IF YOU LIKED THIS RECIPE, THEN YOU WILL LOVE THESE: