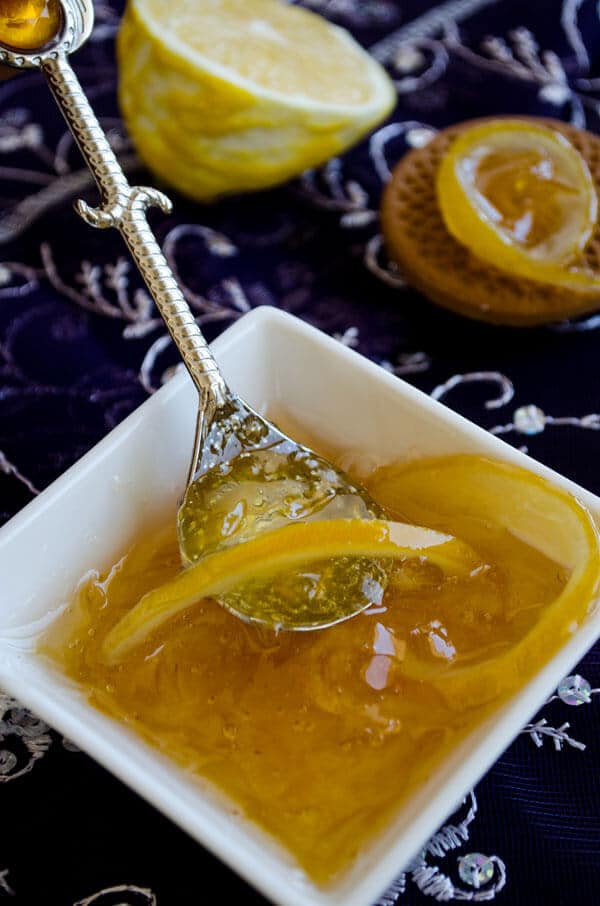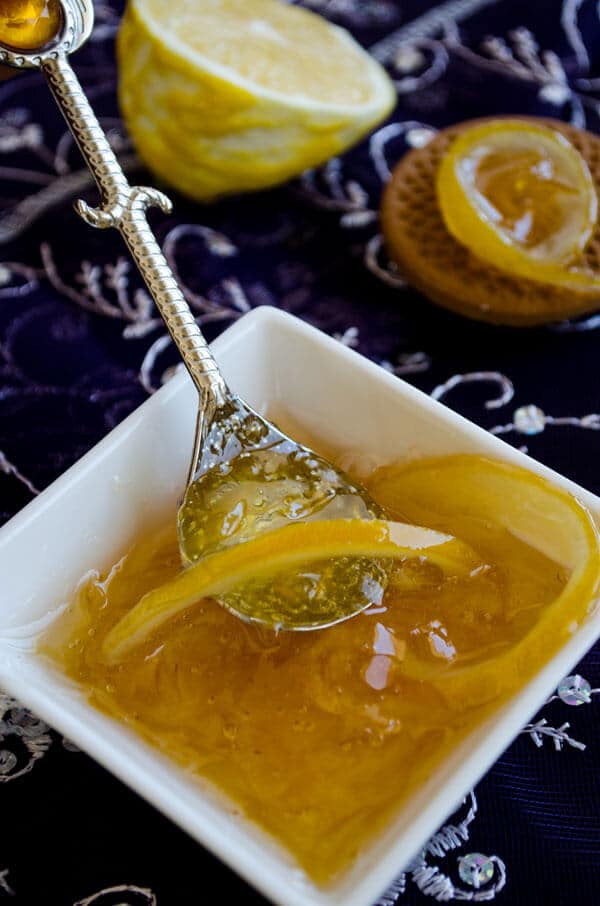 Don't you think even the name, Lemon Jam is so tempting? I know it's not the jam season yet, we mostly make it at the end of Summer or in September here in Turkey. So why did I make this lemon jam last night? Why am I that crazy to make it at night? Did I tell you that I forget about time concept when it comes to cooking?
My parents sent a big box of lemon from their garden a few months ago and we've finally come to the end of these lemons! It was really hard to accept this sad reality when I saw last night that we had about a kilo left! "I must find a way to keep these beauties longer!", I thought. I just didn't want them to end! There is a good Turkish proverb for such cases: Every beauty has an end, so enjoy it to the fullest when you have time!
What makes these lemons so special? They were sent from Mersin, which is famous for its citrus fruits. Lemons from there are completely different from the ones we buy from markets. They are much more sour and they have such a heavenly fragrance that when you cut it in halves, you feel like you're in a citrus yard!
So my solution was to make lemon jam! It was the first time I was making it, so I was a bit excited and curious about the result. Despite all my fears, it came out perfect! No recipe could go wrong with these incredibly fragrant lemons!
This jam has a zesty, refreshing and a little tangy flavor, so it's good for warm Spring days! You can either have it at breakfast, spread it on biscuits or use it as a topping on lemon cake. I have another plan with it though. I'm going to make thumbprint cookies and fill them with it very soon!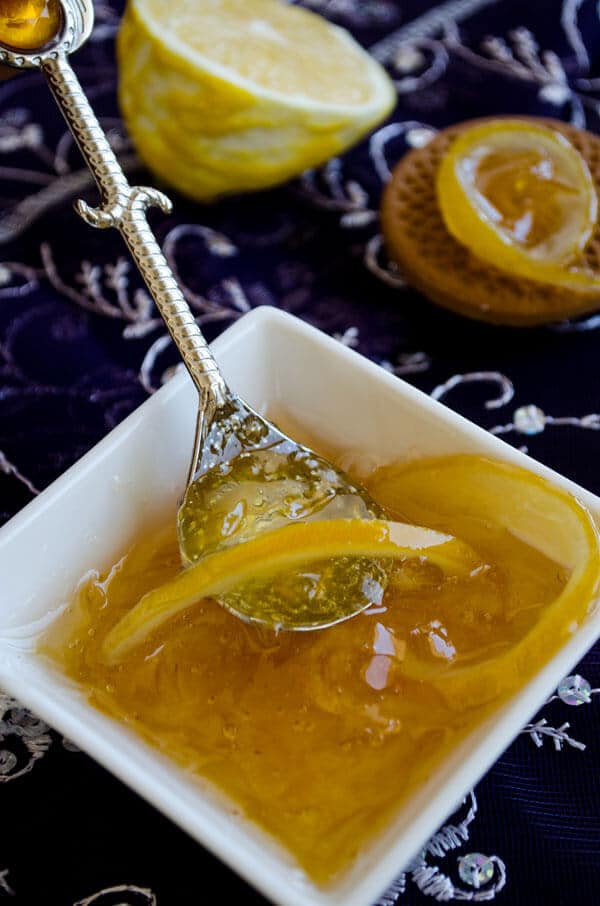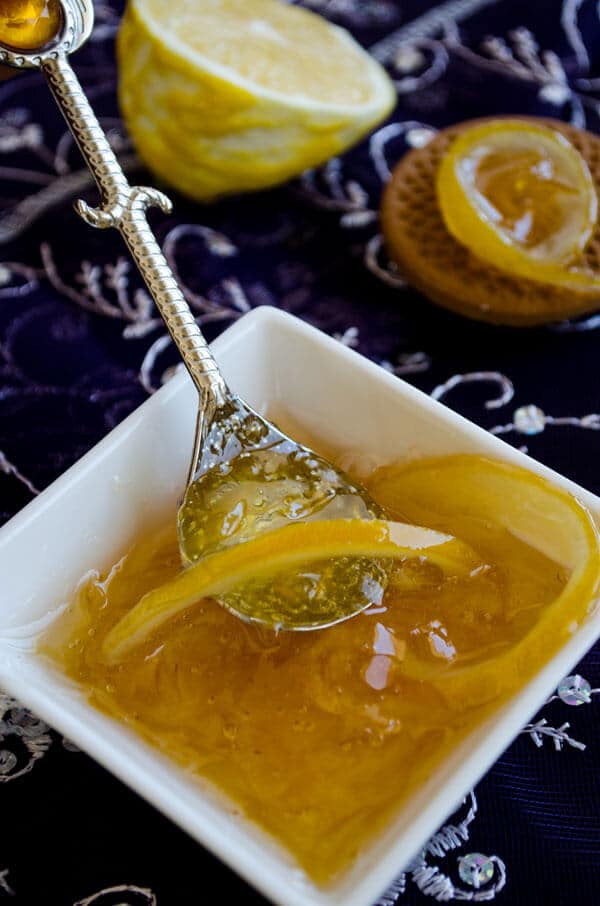 Here is the recipe for Limon Receli:
See our other chocolate recipe videos here:

Print
Homemade Lemon Jam
Zesty, refreshing and fragrant lemon jam.
Prep Time:

5 minutes

Cook Time:

50 minutes

Total Time:

55 minutes

Yield:

1 small jar
Ingredients
4 lemons
2 tbsp lemon juice
200g sugar
2 cups water
2 cups extra water to boil lemons zest
Instructions
Grate 3 lemons into a small pot.
Slice one lemon thinly into rings or lengthwise. Add them into pot.
Pour 1 cup water over lemons and boil it 10 minutes.
Strain its water and repeat this step. The bitterness of lemon zest will be removed this way.
Add sugar, lemon juice and 2 cups water over strained lemon zest in pot.
Boil it over medium low heat until it reaches the right jam consistency, about 30 minutes.
Pour it into a jar when hot and let it cool in the jar.
IF YOU LIKED THIS RECIPE, THEN YOU WILL LOVE THESE: