If you are a last minute person like me, you must be still looking for recipe ideas for your Thanksgiving prep. I am here for you to share a list of my favorite Gluten free Thanksgiving Recipes that are always loved by everyone around the table.
All the recipes in this list are gluten free and some are vegan too, but I have to tell you that they are not just for those special diets. Even people who are not following these diets devour the dishes in this list.
 Okay I know most of you are interested in side dishes, but I'd like to share some easy breakfast, appetizers, salads and desserts with you too.
Just click on the name of the dishes to get the recipes!
Gluten Free Thanksgiving Breakfast Recipes
Why don't you start your day with one of the following breakfast ideas?
These are made with rice flour yet as thin as the crepes made with regular flour. The BEST gluten free crepes EVER! You can top them with whatever filling you like.
Healthy porridge made with rice makes a wonderful breakfast. You can either top it with fresh fruit or jam.
These cookies are the healthiest morning food ever. They don't have flour, butter, oil or sugar. Packed with healthy seeds, dried fruit and pumpkin.
Gluten Free Thanksgiving Appetizers
I can't think of a holiday table without appetizers. Here are two of my favorite gf appetizers that are super easy to make.
This hummus is flavored with pumpkin and turned into the best hummus ever. What's more it includes a super food that can never be noticed.
This is a super easy yogurt fruit dip sweetened with honey and garnished with poppy seeds and pomegranate arils.
Gluten Free Thanksgiving Salads
What makes a holiday table look rich and festive is the salads you serve. Make at least two of the following easy yet healthy and light salads to triple your joy.
An easy to make warm salad that can served as a side dish as well. All the fruit inside and the balsamic take it to the next level. This is probably the best brussels sprouts recipe ever!
Oh I'd love everyone to taste this fantastic salad. I promise they will beg for more. This satisfies all your taste buds. I can eat this every single day!
Another colorful and festive salad that is packed with vitamins. This can easily turn into a vegan lunch too. 
If you love cabbage pickles but don't to buy it from store, this easy way of making at home is the solution you need.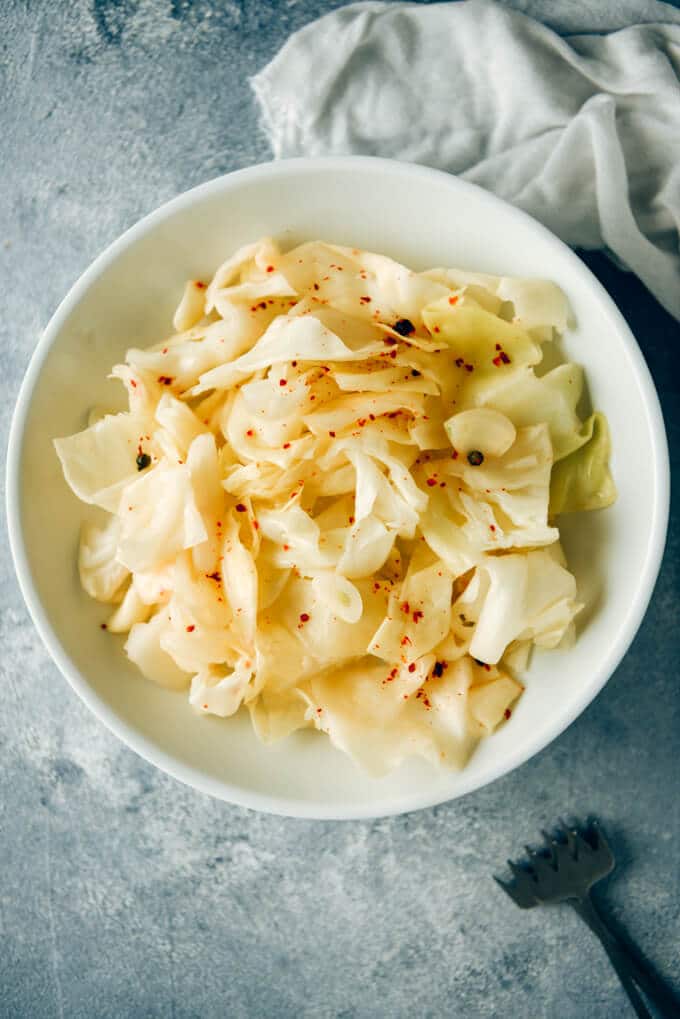 Gluten Free Thanksgiving Sides
I think we all agree on this: sides are as important as the main dish on a Thanksgiving table. Here are some of my favorite sides that I have been making for years. All of them are gluten free but appeal to everyone.
The more cheese, the better. Hey, this can be my motto in life as I'm a big fan of cheese. And I love my mashed potato recipe really cheesy, so this recipe calls for a combination of cheeses.
Love to combine broccoli and cauliflower together? Bake them together with an easy yogurt and cheese sauce. Serve it warm and freeze the leftovers.
This is the green bean recipe you need for your holiday dinner. Made with fresh beans and mushrooms. No store-bought mushroom soup or heavy cream in this recipe.
This recipe is for cauliflower haters. Cheese and cauliflower match perfectly. Serve it warm when cheese is still melting!
If you are looking for a side dish recipe that is both gluten free and vegan, make this cauliflower bake. So flavorful and surprisingly light.
Gluten Free Thanksgiving Desserts
No thanksgiving dinner is complete without a comforting fall dessert. Here are my favorites:
The easiest gluten free dessert ever! It has everything fall gives you. You can serve it with ice cream. 
This could be served as breakfast too, but I love it as a dessert with a dollop of vanilla ice cream on it.
Aaand no worries! I never forget chocolate lovers! This is for them. With its three different layers, this cake is really like magical. Yet, way easier than a regular three layer chocolate cake.