Artichoke With Veggies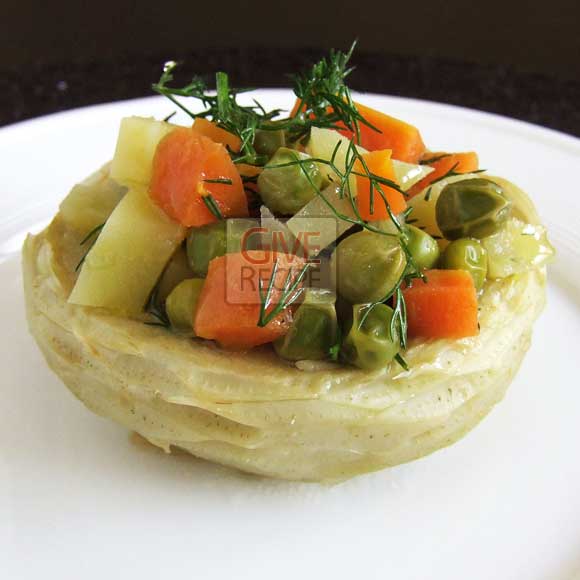 Scale
Ingredients
4

artichoke, cleaned

1

onion, chopped

1

carrot, cubed

1

potato, cubed

¼ cup

green pea

2 tbsp

extra virgin olive oil

½

lemon
salt to taste

¼ cup

fresh dill, chopped

¼ cup

water
Fill a large bowl with water and squeeze a few drops of lemon in it.
Wait cleaned artichokes in this water until you prepare other veggies.
Heat 1 tbsp extra virgin olive oil in a pan and saute onion.
Put green pea, potato and carrot cubes in it. Move them on one side of the pan to get some room for artichokes.
And place artichokes there. It is always better to cook them in the same pan so that all flavors combine well.
Add a pinch of salt, pour ¼ cup water and put its lid on the pan.
Cook it at low heat until all of them get tender and absorb water. You will have little water at the end.
Take the stuffing ingredients into a bowl and leave artichokes in pan.
Mix 1 tbsp extra virgin olive oil, lemon juice and fresh dill.
Combine potato, carrot and pea with this sauce and stuff artichokes with them.
Cook them in the same pan for 3 minutes and let it cool.
Serve cold.